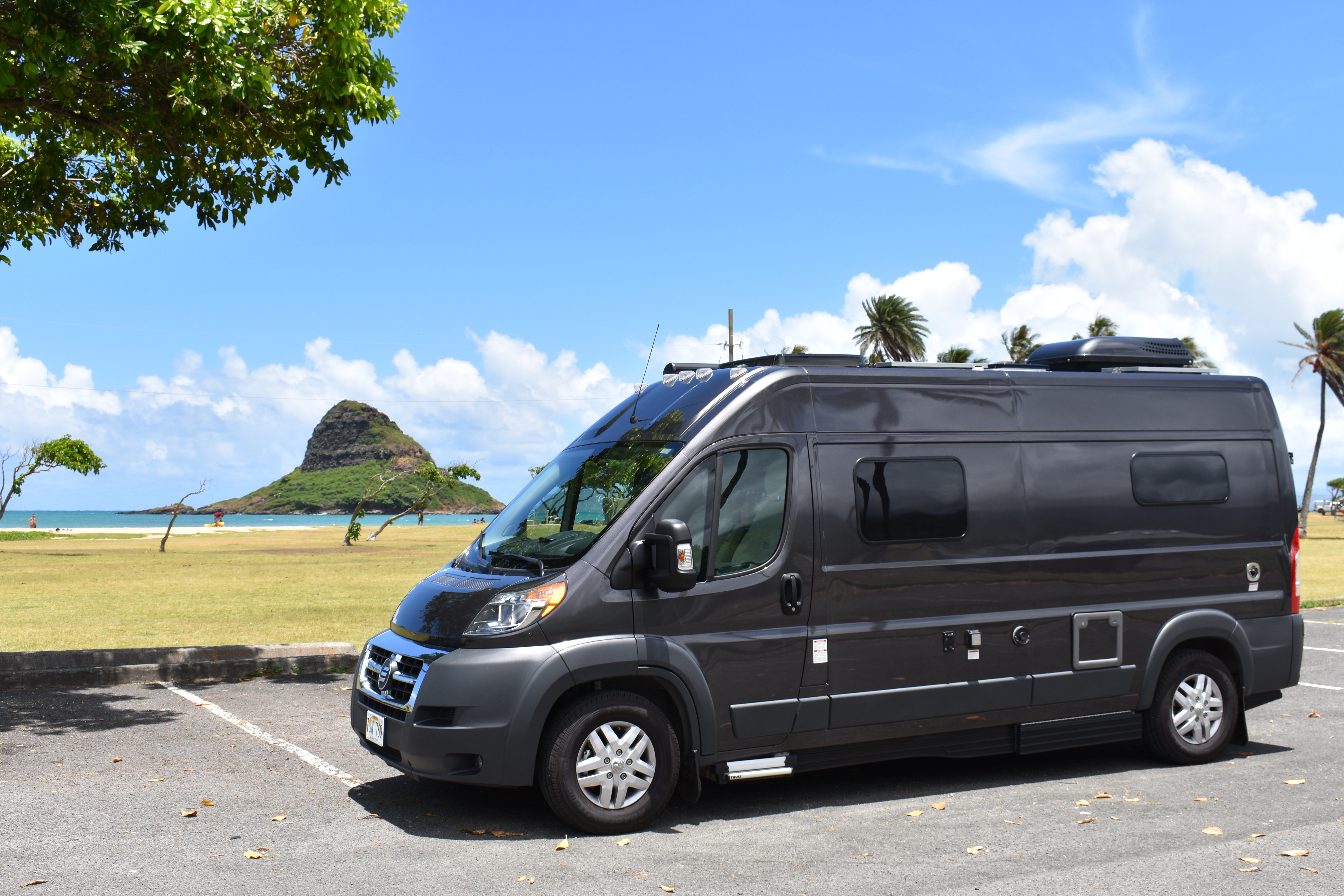 The Hymer Aktiv 1.0 - $199/day + fees
This is the flagship in our fleet.  This modern European design by Hymer Group in Germany is finally available in the US and is built in North America.  It's one of the only campervans in Maui with a bathroom and indoor shower.  It also comes with screen doors for the sides and rear, a queen bed in the rear, optional front bed to sleep up to 3 adults or 2 adults and 2 children, TV, kitchen, and comes with tons of storage. There is storage underneath the bed, which can hold surfboards, a kayak, even a bike. Because of the lack of RV Dump stations on Maui, this campervan utilizes a cassette toilet which allows the waste to be emptied in a regular restroom toilet making it very convenient to dump the RV.
Make a Reservation
View Van Gallery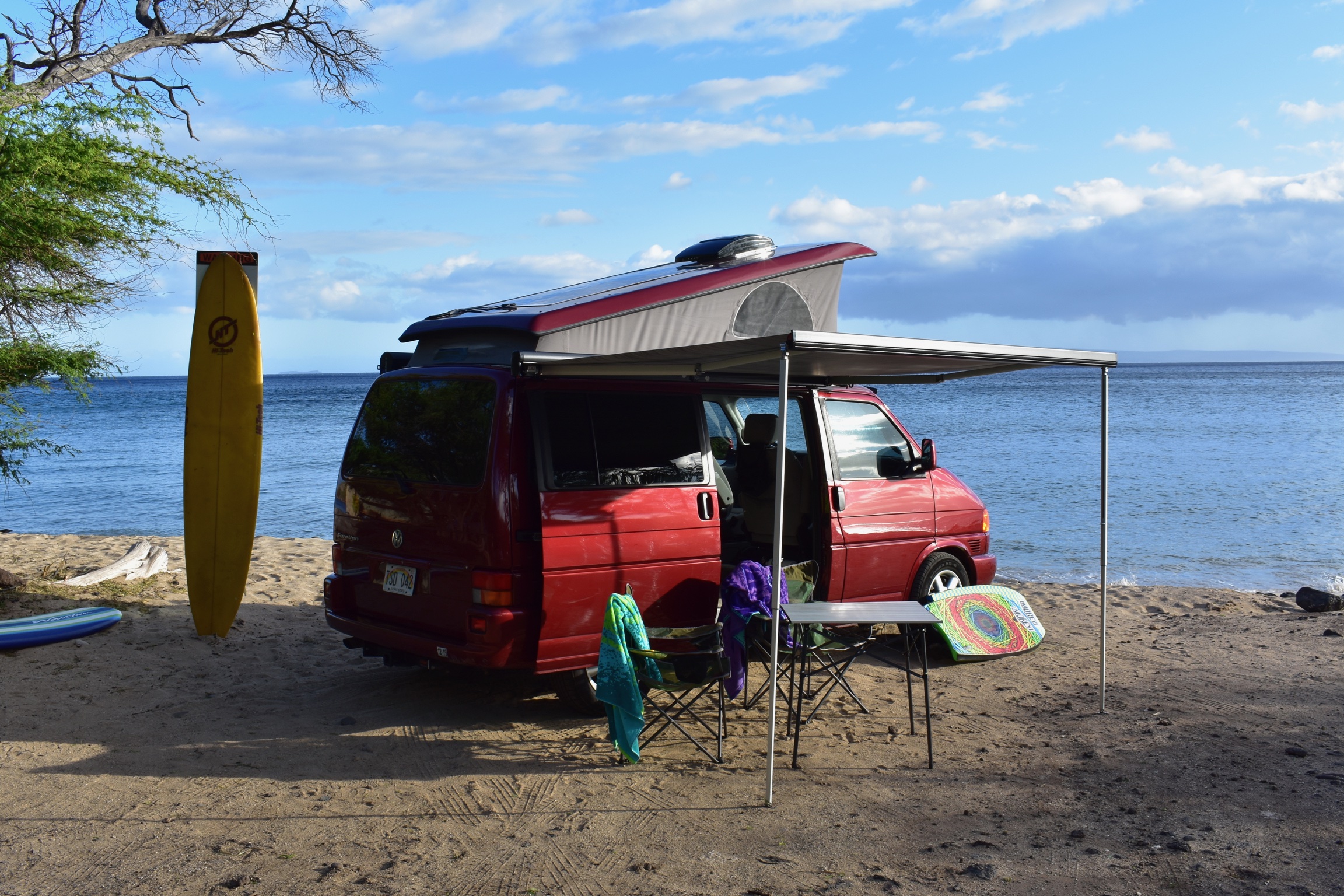 The VW Westfalia - $139/day + fees
The last US model of the Volkswagen Westfalias is here and is great for tooling around Maui.  This is the Weekender Edition which does not have the built in sink, stove, and closet and because of this, the back seat now folds down to a large queen size bed and it has a more open feeling compared to the full camper Westfalias.  It's easy to drive, looks like a local car, and has all of the nostalgic VW camping experiences with the pop-top that has a small full sized bed, a fold out kitchen table, and a swiveling front seat.
Make a Reservation
View Van Gallery
Check out what our customers have to say!